News tagged 'анлок iOS'

If for some reason you don't want to use redsn0w 0.9.9 to jailbreak your iOS 5, here is a good alternative utility - Sn0wBreeze 2.8b8. It can perform a tethered jailbreak for iPhone 3GS, iPhone 4, iPad 1, iPod Touch 3G and iPod Touch 4G.
As usual it will preserve your baseband (modem) version for unlock with ultrasn0w 1.2.4 or Gevey Sim.
You can download Sn0wBreeze 2.8b8 here.
UPDATE: Sn0wBreeze 2.8b8 step-by-step jailbreak and unlock tutorials:

Leave a comment, read comments [2]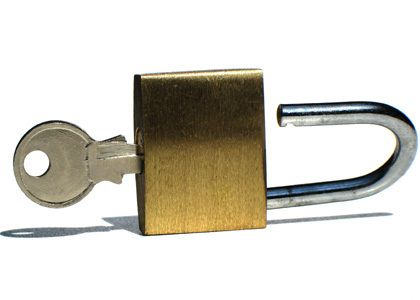 iPhone hacker MuscluNerd tweeted some recent news regarding iPhone iOS 4.2.1 unlock.
Current i4 unlock goal includes til 04.10.01 (4.3b3). Very weird situation...vuln cmds are there, trying to invoke them!

ironically, the i4 unlock search has yielded 05.14 & 05.15 unlock 3G/3GS vectors... but i4 is 1st priority
Not much, but we see that the work is in progress. They have found necessary vulnerabilities and their target is even higher - iOS 4.3 (baseband 04.10.01). As a background effect they also might be able to unlock 05.14 and 05.15 basebands, so there might be a reason right now not to update baseband to version 06.15.

Leave a comment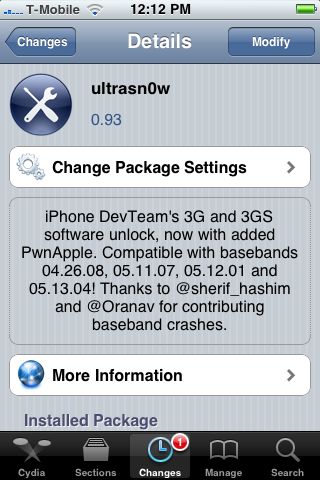 Good news from DevTeam. They just announced via twitter that unlock for firmwares 3.1.3 and 4.0 is ready:
RT @MuscleNerd: ultrasn0w tips: 1) Works for all basebands since 3.0 FW 2) Remember to disable 3G on T-Mobile USA

ultrasn0w 0.93 released! Cydia repo is repo666.ultrasn0w.com. Works with basebands 04.26.08 thru 05.13.04
This means, that all users with basebands 04.26.08, 05.11.07, 05.12.01 and 05.13.04 can use ultrasn0w 0.93.
There is no jailbreak for just released iOS4, so you need to wait a bit. Firmware 3.1.3 who need unlock can update ultrasn0w and use their iPhones with any carrier.

Leave a comment, read comments [6]