2.8-inch iPod touch for $99!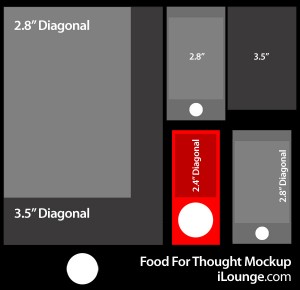 According to iLounge, at this week's event Apple is planning to unveil its new 2.8-inch iPod touch sporting the same resolution as latest versions of the device. It is said that the current Nano's screen is a bit smaller, only 2.4 inches. At the same time it is running on the same processor (although it has less RAM).
The idea is pretty good, because it will help fill the gap between your Nano and Shuffle devices.
Some users believe that they would have difficulties in typing on 2.8-inch iPod touch, but we are sure that kids will really appreciate it. And the price is pretty funny, right?
Yet it is a very interesting concept. Just imagine Wi-Fi, web browser, email, 250, 000 applications from the App Store, maps, videos, photos and much more for $ 100 dollars. Is it tempting?

Leave a comment