Try JailbreakMe.com!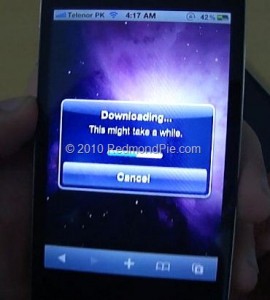 Some users say that they have problems, while trying to use the JailbreakMe.com service. They simply can not browse the site! We decided to solve this issue, so you can unlock iPod touches, iPads and iPhones. Follow these instructions to achieve a positive result!
Step 1: Instead of typing http://www.jailbreakme.com, enter http://jailbreakme.com/index.html, it will take you directly to the site that really works.
Step 2: If the above does not work, use the Canadian extension as follows http://www.jailbreakme.ca. App Advice claims that it is a mirror redirecting you to the current website version.
In addition, remember that JailbreakMe will work only on your Apple devices, running on iOS 3.2.1/iOS 4.0.1 or below.

Leave a comment