250,000 applications at App Store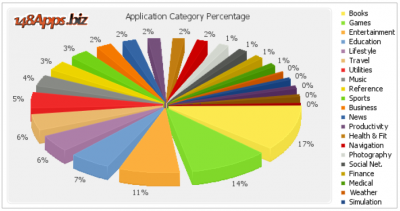 2 years and 49 days after it was opened, the US App Store has passed the milestone of 250,000 applications. According to the chart, the largest categories are Books, with 17% of all applications; Games with 14% and Entertainment with 11%.
Recently Royal Pingdom determined that 70% of all App Store applications are paid. At the same time, 64% of the Android Marketplace are free.
These statistics are likely to be discussed further on September 1st at Apple's Special Event.

Leave a comment