China Unicom Advertises Jailbreaking and Provides Free Cases with Purchase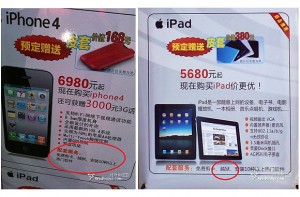 According to the first-hand information in China, China Unicom is currently advertising services for jailbreaking when you buy the iPhone 4. Quite intriguing, right? Thanks to online services such as Jailbreakme.com, jailbreaking has become much easier and it seems that the Chinese carrier of cell phones can realize this service, turning it into a great marketing scheme.
According M.I.C. Gadget, the advertisement is as follows: "Support Service: Free SIM-trimming, jailbreaking, installing more than ten hot applications."
However, with jailbreaking, China Unicom also offers free cases for your iPhone 4 with purchase, so buyers will not have to use the Apple's case program.

Leave a comment