512MB RAM update for iPhone 4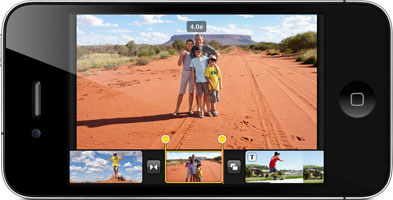 Since the first iPhone was launched, Apple has been making efforts to hide from the customers some of the actual technical specs of the device. The company has never advertised, let alone published the amount of RAM or the processor speed of the iPhone. Supposedly, the company doesn't want to distract the customers with these technical details and just tries to focus on the actual functionality of the device.

Some Apple customers, however, are more technically inclined and are actually interested to know what they are going to work with. Both the original iPhone and 3G iPhone had 128MB of RAM, and iPhone 3GS twice increased this number, containing 256MB. The iPad also has 256MB of RAM. This difference explains why on the original iPhone and 3G iPhone there are no such iOS 4 features as multi-tasking. The answer is simple – there just isn't enough RAM.
However, rumors state the RAM of the upcoming iPhone 4 has been upgraded once again. The upgrade will allow it to have 512MB of RAM in total, which is twice as much as the iPad and the iPhone 3GS. This number, however, contradicts the photos of the leaked iPhone 4 prototypes . When this device was analyzed by Gizmodo, it was shown that the prototype carried only 256MB of RAM. However, the figure of 512MB agrees with a report by Digitimes (May 17) that confirmed iPhone 4 characteristics of a thinner display, a 960x640 screen resolution and, actually, 512MB of RAM indeed. Apple also confirmed the new RAM figure last week at on of the WWDC sessions but the videos from it became available for registered Apple developers only few days ago.
The RAM update of iPhone 4 should bring the multi-tasking and the overall performance to a new level. It also explains Apple statement that the newly-introduced iMovie Application will only work for iPhone 4. According to Apple, iMovie won't run on the 3GS and even the iPad, but only on the iPhone 4. The application, as we can guess, makes use of the extra RAM of the new device.

Leave a comment