81% of All Application Downloads Are Free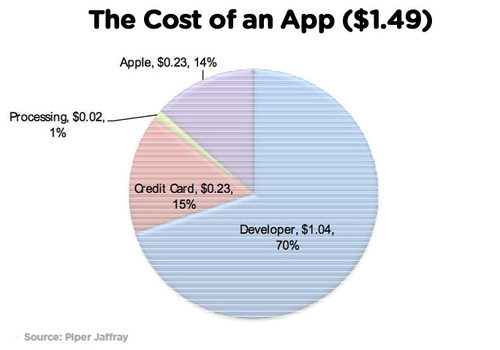 According to a recent Piper Jaffray's  research, out of 4 billion applications downloaded onto iPads, iPods and iPhones, 81% are free and the cost of the other 19% is averagely $1.49.
These numbers mean that Apple's profit from apps since the opening of the App Store is $428 million, about 29 cents per application, while the company spent approximately $81 million to distribute the apps themselves.
It sounds like a huge sum of money at first, until you understand that it makes up just 1% of Apple's total gross profit of $33.7 billion over the same period.

Leave a comment