A Charger Replacement Program Starts Beyond the USA and China

Apple has recently launched a USB charger Take back program. This is the result of several incidents, where one person died and another was injured badly. The aim of such initiative is to remove the third-party counterfeit power adapters, which can possibly harm or kill, from the market.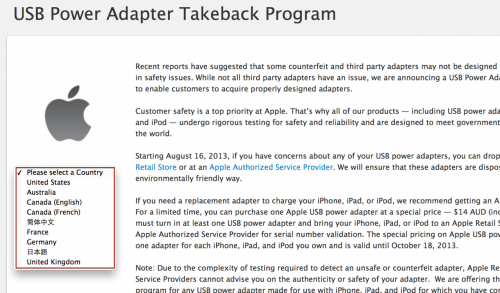 The take back program started on August 9th in China and beginning from August 16th it will be launched in the USA as well. Apart from these two, such countries as Australia, Canada, France, Germany, Japan and the United Kingdom will participate in the Apple's initiative.
To change your third-party USB charger, all you need to do is to bring it to the local Apple Retail Store. Doing so, you will be able to get the brand new certified power adapter for $10 instead of $19. A good bargain, I guess.

Leave a comment