Analysts Expect $1000 Share Price For Apple Within The Next Year Or Two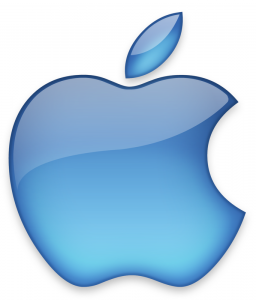 During the past couple of days, two high-profile research analyst published reports forecasting that Apple will reach $1000 per share milestone in one or two years. With such a high share price the company's market capitalization will push toward an unprecedented trillion-dollar level.
Yesterday, analyst Brian White from Topeka Capital Markets issued research note in which he offers a one-year share price target of $1001 for Apple. Among the drivers for the growth he cites expected Apple TV set, appeal of 4G LTE and increasing growth in China.
"We are initiating coverage of Apple with a Buy rating and a 12-month price target of $1,001.00. Driven by an ever expanding portfolio of innovative products, a growing integrated digital grid, unmatched aesthetics and a brand that is able to touch the soul of consumers of all backgrounds, Apple fever is spreading like a wildfire around the world and we see no end in sight to this trend. As such, we believe the Apple story still has a long way to play out in the coming years and we expect the next 12-18 months to be particularly exciting for the Company on multiple fronts".
He also points to the company's dividend and share repurchase program as an additional incentive for investing in Apple's stock.
Meantime, analyst Gene Munster from Piper Jaffray moved his official one-year price target for the company from $718 to $910 and predicted that Apple will reach $1000/share milestone in 2014.
Munster believes that half of the expected $400 billion growth in the company's market capitalization will come at the expense of its rivals and the other half will come from inflow of capital in the tech sector.
In 1999, Microsoft has the highest market cap for publicly-traded company at $604 billion. Currently Apple is about $20 billion short of that level, but adjusted for inflation Microsoft's highest market capitalization would correspond to more than $800 billion in today's dollars.

Leave a comment