Angry Birds Star Wars 2 Coming on September 19, Not Today

Rovio showed us a new teaser to its Angry Birds Star Wars 2 game yesterday. And it proved that I was wrong. A couple of days ago I told you that on July 15 we shall see that game on the App Store and Google play. Unfortunately, that's not true.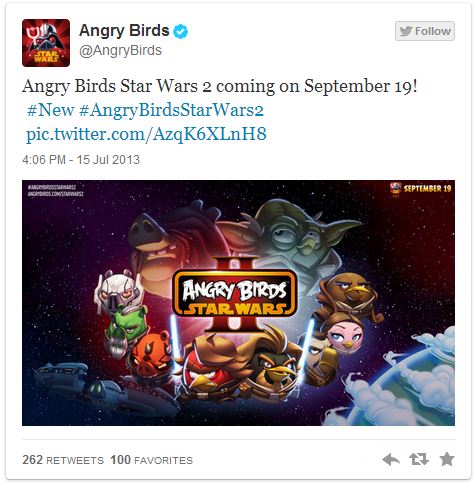 As to the teaser itself, it is pretty short. However, it shows us some actual gameplay footage as well as gives basic information about new features. The most interesting one is a special toy, or, as Rovio calls it - telepod. The telepods are small figures of different game characters. Basically, you just put one on your iPad front-facing camera and in a second a new bird is "teleported" to the game to fight the piggies. Looks just awesome on the video! I'm sure you want to try this on your tablet as soon as possible, and so do I.
The release date - this time the real one, I promise - is September 19. So let's wait till Angry Birds Star Wars 2 would be available.

Leave a comment