Another Apple's Patent Reveals a New Capacitive Touchscreen Technology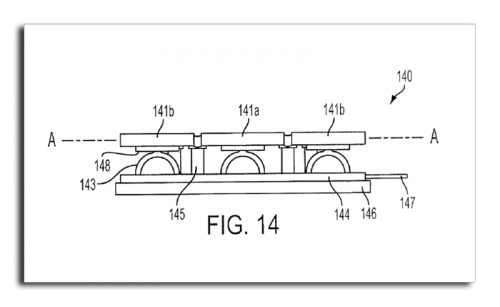 This week U.S. Patent and Trademark Office made public another patent application from Apple. It is entitled "Touch Sensing Device Having Conductive Nodes" and reveals a new way of creating new capacitive touchscreens that allow to make devices even thinner than before.
It is noted that existing capacitive sensing technology works very well, but it can be further improved, and not only to make devices thinner, but also to achieve better results in power saving and therefore battery life.

"In many cases, the size of a portable electronic device can be limited by the size of the operational components used therein... As such, there can be a desire to make these operational components smaller, thinner, more cost effective, and more power efficient, while maintaining or increasing their functionality to perform operations."
In its application Apple proposes to place conductive nodes on a surface that is opposite to a display or touch panel. That will make two surfaces situated in close proximity, and fingertips on the touchscreen will be sensed by both conductive nodes and conductive electrodes.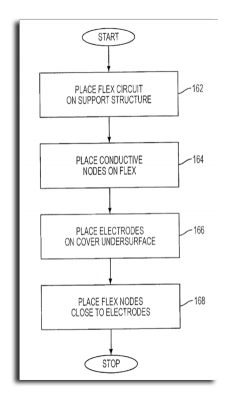 Separating these surfaces may allow to cut down on the hardware that is necessary for a display.
"By locating the conductive nodes associated with a structure away from, but proximate to, the structure having the touchable surface, the touch sensing device can advantageously be made thinner because it can eliminate extra space and/or components needed for configurations in which the conductive nodes reside on the touchable surface structure... This can also advantageously result in power savings and improved performance for a reduced number of components."
Such a technology may be implemented not only in iPhone or iPad, but also in the click wheel on the iPod classic and in clickable trackpads on MacBooks, the application reveals.
The patent is authored by the two most prominent engineers of Apple Steve Zadesky and Steve Hotelling. It was filed by the company in July 2009.

Leave a comment