Apple answered Motorola with a counter suit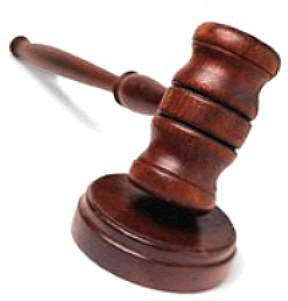 As you remember, recently Motorola filed a lawsuit against Apple, accusing some of the company's products in violating of patents, which are related to a range of wireless technologies, including antenna design, GPRS, 3G, 802.11 wireless. And as it was expected, Apple has now responded on that by accusing Motorola in infringing 6 patents related to multi-touch features that were first implemented in iPhone.

Two lawsuits were filed on Friday by Apple in a U.S. District Court, situated in the Western District of Wisconsin. Droid, Droid X, Droid 2, Cliq and Cliq XT, Devour i1 and Devour A555, Charm 1 and BackFlip are mentioned in the list of Motorola's handsets that infringe the next patents:
U.S. Patent No. 5,379,430 - "Object-oriented system locator system";
U.S. Patent No. 5,838,315 - "Support for custom user-interaction elements in a graphical, event-driven computer system";
U.S. Patent No. 6,493,002 - "Method and apparatus for displaying and accessing control and status information in a computer system";
U.S. Patent No. 7,479,949 - "Touch screen device, method, and graphical user interface for determining commands by applying heuristics";
U.S. Patent No. 7,663,607 - "Multipoint touchscreen";
U.S. Patent No. 7,812,828 - "Ellipse fitting for multi-touch surfaces".
Note, that none of those 11 patents that were mentioned in Motorola's lawsuit are included in Apple's complaint.

Leave a comment