Apple Demands Compensation for Attorney's Fees

Apple spent nearly $60 million on a patent infringement lawsuit against its South Korean rival - Samsung. And now the guys from Cupertino are trying to recover at least a part of the money they wasted. According to the latest AppleInsider report, Apple filed a motion in U.S. District Court last Friday demanding a compensation for their attorneys' fees.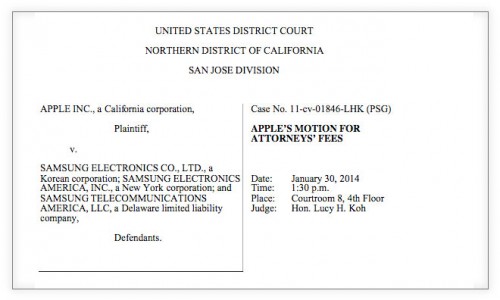 With reference to Wikipedia,
Attorney's fee is a compensation for legal services performed by an attorney (lawyer or law firm) for a client, in or out of court.

[...]

Under "the American rule" attorney fees are usually not paid by the losing party to the winning party in a case, except pursuant to specific statutory or contractual rights.
Experts say that such requests for compensation are very rarely granted, however, so far Apple has won most of the court cases it was involved in, that is why the chances that the demand will be satisfied are very high, I guess.
The company from Cupertino is asking only for fees related to the very first lawsuit - the one connected with Samsung's copying of the iPhone. Very generous of Apple, don't you think so?

Leave a comment