China Mobile Denies Signing Deal with Apple - Negotiations in Progress

A few days ago The Wall Street Journal published a report claiming that Apple and China Mobile signed the partnership agreement. Well, looks like these companies actually failed to finish the negotiations and the information, provided by an unknown source, is just fake. What that means is that we don't know for sure if the iPhone will debut on China Mobile network by the end of this year or not.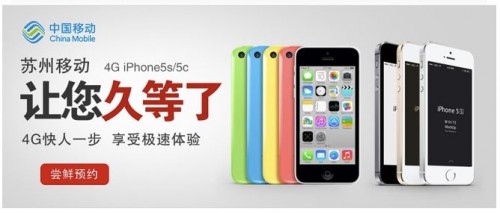 According to what AppleInsider wrote on Friday,
Word of the deal first emerged in the Wall Street Journal late Wednesday, but a followup report from CNNMoney just hours later refuted the "insider information" with a statement from a China Mobile saying nothing had been signed, but instead that negotiations were "in progress."

Reuters later corroborated the development, with a statement from China Mobile spokeswoman Rainie Lei saying that the carrier is "still negotiating with Apple, but for now we [China Mobile] have nothing new to announce."
With more than 700 million active subscribers, the Chinese carrier is the largest in the world. And this is the point. On the one hand, making the iPhone available on such a profitable market is a matter of honor for the company from Cupertino. On the other hand, China Mobile is interested in carrying such a popular device, hence sooner or later Apple and China Mobile will surely sign a deal.

Leave a comment