Apple drops iPhone prices: 3GS 8GB free, iPhone 4 now $99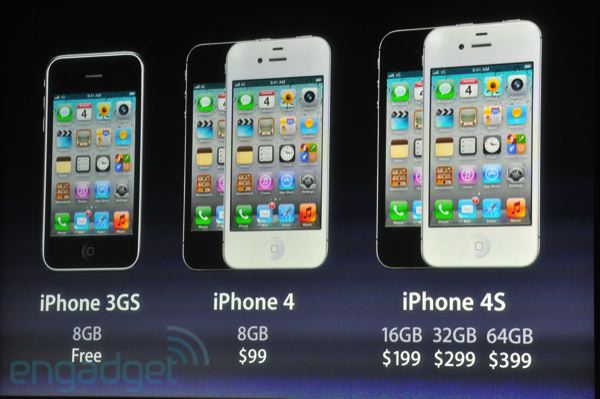 The prices are just like on an image above. iPhone 3GS 8GB is free and iPhone 4 8GB is just $99 - with contract. And yes, according to the Apple Store in the US both iPhone 4S and iPhone 4 are available with Sprint, AT&T and Verizon.
Unlocked iPhone 4 8GB GSM costs $549 in the US.
There is no information yet about unlocked iPhone 4S availability and prices.

Leave a comment