Apple Exploring Smart Bezel with Illuminated Buttons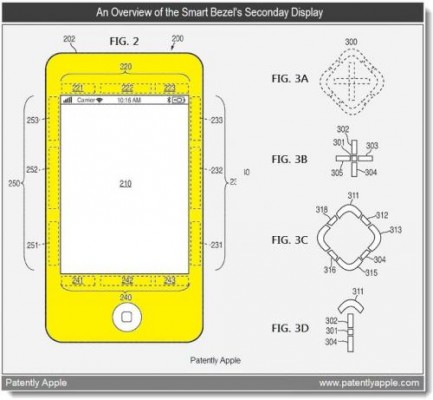 Apple has continued exploring the idea of smart bezel having filed a new patent related to use of a bezel as a secondary display built around a printed segmented electroluminescence technology (e-link technology). An electronic device could include a primary display (for example, LCD screen) and a secondary display (printed segmented electroluminescence display). The primary display could be used to convey visual content to a user, and the secondary display could be used to guide a user providing inputs to the device.
Apple intends to use the secondary display to introduce a set of new illuminated indicators that are able morph into various controls for work and play. Illuminated gaming and productivity controls could be built into the face-side of the bezel and/or selected back-side areas of iOS devices like the iPad.

Leave a comment