Apple Files Patent Application for Pressure-Sensitive Touch Screen

The U.S. Patent and Trademark Office on Thursday published another Apple's patent filing that describes a pressure-sensitive touch screen for iPhone or iPad. The company from Cupertino suggests to use several sensors to detect the level of pressure user applies to the display. Such sensors can be used as a secondary mode of input.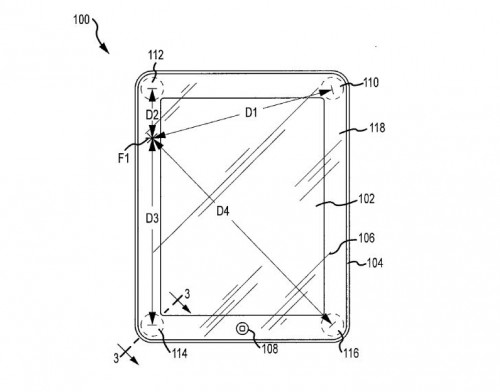 As noted by AppleInsider,
Apple's "Gesture and touch input detection through force sensing" patent application details a device that implements the usual multitouch displays seen in the iPhone and iPad, but adds at least three force sensors underneath the screen's surface.

[...]

The sensors must be operatively attached to the touch surface, such as a display, though not necessarily in areas seen by the user.
The patent application was first filed in 2012. Nima Parivar and Wayne C. Westerman are listed as the inventors of the system described in the document.

Leave a comment