Apple Is at #19 in the Fortune's Global 500 List

According to the Fortune's latest annual list of the world's most successful companies, Apple ranks #19. As to the top five spots, they are occupied by such corporations as Royal Dutch Shell, Wal-Mart, Exxon Mobil, Sinopec Group and China National Petroleum.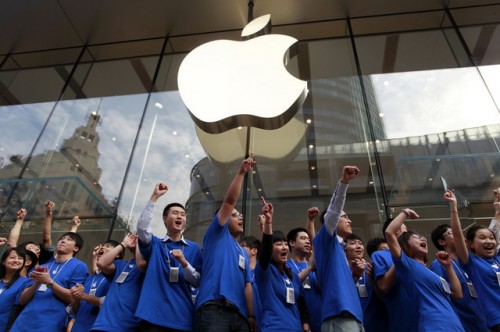 The chart below shows that the last year was incredibly successful for the company from Cupertino as its annual revenue amounted to $156 billion and the sheer profits – to $42 billion. By the way, such profit level was beaten only by Exxon Mobil, who managed to make $450 billion in revenue with amazing $45 billion in profits. Apart from that, for the first time in its history, Apple broke in to the Fortune's world top-20 list and to the American's top-10 one. I wish I were one of its shareholders.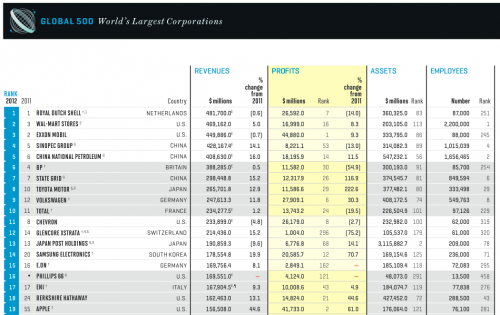 All the largest companies from the Fortune's 500 list are compared on the basis of four main indexes, namely revenues, profits, assets and number of employees. We've already mentioned two main indicators, however, there're two more. So, as to the assets, Apple is ranked #121 with $178 billion and as to the number of employees – #281 with 76.100 people engaged.
In 2012, Apple was spotted at the 55th place of the same ranking, and the year before it was only 111th.

Leave a comment