Twitter for iOS and Mac Updated

Twitter app for both OS X and iOS got the update recently. The new version can boast of a truly unique and noticeable feature – direct message syncing. What that means is that when you read a DM using official website or the Twitter clients for Mac OS X, iOS, Android, Windows Phone or whatever else platform, this message would be automatically marked as already read on any other device. Well, I'm new to Twitter and I've been using it for only about a week, but I do understand what a great feature the developers have embedded to the app. Every day I waste much time on scrolling through the messages I've already seen to reach the newer ones.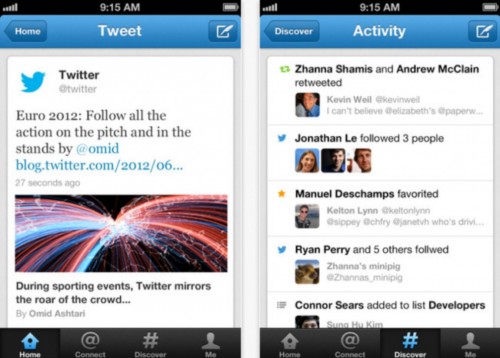 Anyway, back to topic. There're also some other improvements, not as prominent and important as the previous one, but still worth our attention:
It's easier to join conversations with a new reply composer in the Tweet details view on iPhone
Find new accounts to follow by tapping the new people button in the navigation bar
Richer search results indicate when there are new Tweets for your query and show account results with bios and social context
Report unwanted Tweets via the "More" button
Well, that's all I wanted to share with you, thanks for the attention. I've almost forgotten – here's your download link to the App Store.

Leave a comment