Apple Launched iTunes Radio in Australia

The company from Cupertino has just launched iTunes Radio in Australia. According to the rumors, which appeared on the Internet soon after the streaming music service was launched in the USA last fall, Apple planned to bring iTunes Radio to the U.K., Australia, Canada and New Zealand at the beginning of 2014. Australia became the very first of the list above.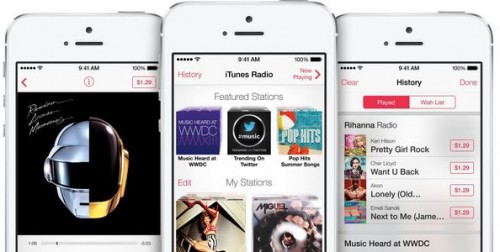 According to Apple's latest press-release,
Apple® today announced iTunes Radio™ is now available to music fans in Australia. iTunes Radio is a free Internet radio service featuring over 100 stations and an incredible catalog of music from the iTunes Store®, combined with features only iTunes® can deliver.
So, if you live in Australia, you may now enjoy your favourite music wherever you are - on your iPhone, iPod touch, iPad, Mac, Apple TV and even PC.
For more details on how to use iTunes Radio visit Apple's official website.

Leave a comment