Apple may launch next-gen iPhone, 'iPad mini' at two separate media events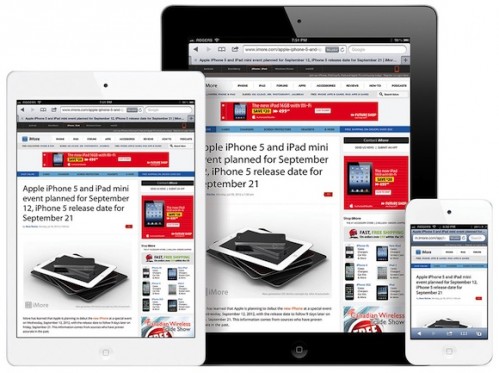 Jim Dalrymple, the well-known Apple journalist, reported in his blog on Thursday that Apple may be preparing to debut a next-gen iPhone and 'iPad mini' at two separate media events. Apple is widely expected to debut the sixth-generation iPhone at a special event on September 12, at which time pre-orders are said to begin. Further rumors point to a U.S. rollout starting September 21. Almost nothing is known of the iPad mini. Different report suggests that the smaller iPad will debut at either the same iPhone event or at a later date.
The post was a response to a theory of Daring Fireball's John Gruber, who suggests that it would be more reasonable if Apple holds two separate special events to introduce its rumored devises. Dalrymple responded, "Oh that Gruber is a smart fellow."
From Gruber's post titled "Sharing the Stage":

I'm thinking it makes more sense for Apple to hold two events. First, an iPhone event, focused solely on the new iPhone and iOS 6. Then, the iPhone ships nine days later, and there's another wave of iPhone-focused attention as the reviews come out. Then, in the first or second week of October, Apple holds its traditional "music event", exactly along the lines of the events at which they've been debuting new iPods for the last decade.

Leave a comment