Apple May Soon Launch New iTunes Replay Service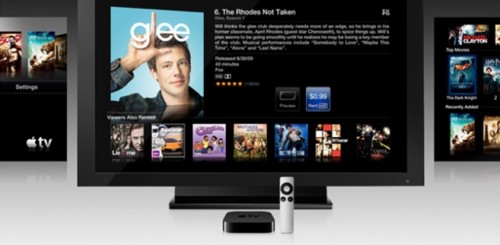 Recently AppAdvice announced that Apple is going to launch a new service called iTunes Replay:

"AppAdvice has been told and was able to confirm independently that Apple is on the edge of finally launching a full-fledged re-downloading and possibly streaming service named iTunes Replay. As Apple secures the remaining rights, TV Shows as well as Movies in iTunes will be given little arrow indicating whether they're "iTunes Replay eligible", that is, available to be downloaded subsequent times. Note that some content will unfortunately only be available to download five times and we don't know how streaming will count towards that limit. The feature will be giving users access to movies they bought as far as back as January 1st 2009, and all of this will be available to stream on the Apple TV, and probably iOS as well. It's not clear however what Apple has planned for the desktop in this regard."
Obviously, it won't take much time to create the service since Apple has made a re-downloading improvement in its content sites recently. Now it contains apps, e-books, music and different TV shows. For instance, on Monday this company released a software update for Apple TV so that users could buy and stream TV shows (earlier users could only rent TV shows for on-demand streaming). And later that day Apple allowed users to re-download any TV show they bought before using a new cloud-based locker for TV shows.
Analyst Peter Misek at Jefferies considers that Apple has some secrets about these new features and it looks like the company will eventually create its own video subscription service like Amazon or Netflix, which may affect the way how iTunes movies and TV content is currently offered.

Leave a comment