Apple may update Final Cut Studio in March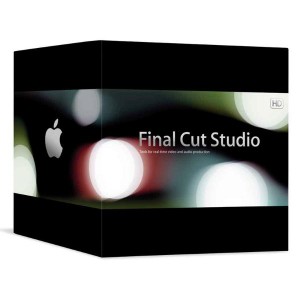 Yesterday French site HardMac reported that Final Cut Studio along with Final Cut Pro will presumably receive an update in March or at the beginning of April. It was noticed that the new software will be a "substantial update when compared to the previous version", though it is possible it won't have new features expected by "Pro" users.
"Two versions are already running at beta level, one for Snow Leopard, and one for Lion. Some new features will only be available on Lion's version, due to the changes made on QuickTime layer."

Previously it was said by different sources that the development process of Final Cut Studio was prolonged few times. Last May Apple also released a statement to describe the next version of the Final Cut as "awesome", and that even pro consumers will "love it".
In its report HardMac also revealed that Steve Jobs is still unimpressed by the Blu-Ray disc format, and that Apple may not cancel the development of Xserve hardware due to various complaints of frustrated enterprise buyers.

Leave a comment