Microsoft will announce its own TV box later this year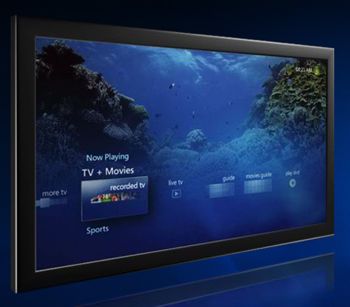 New report published lately by The Seattle Times reveals that Microsoft may introduce its own TV platform to compete with Google TV and Apple TV later this year.
"Microsoft's going to make a splash in this market with a stripped-down version of Windows tailored for set-top boxes and connected TVs. The software is a version of its embedded device software, overlaid with the Windows Media Center interface, with media streaming and remote-control capabilities".
The price of this Microsoft's box will be around $200, which is twice more than Apple TV.
The report of The Seattle Times appeared just before the Consumer Electronics Show, where it is expected that many TV makers will present the next generation of their products. However, televisions running Google software may not be introduced, as according to The New York Times the company asked vendors to hold their products off in order to have more time for improving its software.
Meantime, different analysts predict that while Apple TV remains a 'hobby' for Apple, it is possible that the company will fully enter the TV market soon enough.Apple sold 1 million units just before Christmas , and Wall Street thinks such a success will make the company a "more material contributor and game changer in the TV space".

Leave a comment