Apple Officially Releases Cheaper 8GB iPhone 5c in the UK

Apple on Tuesday released a cheaper iPhone 5c model with 8GB of memory on board. The UK carrier O2 was the first to offer the updated handset via its online store. The prices for iPhone 5c, as you may see at the link above, range from free to £409.99 (this is about $680).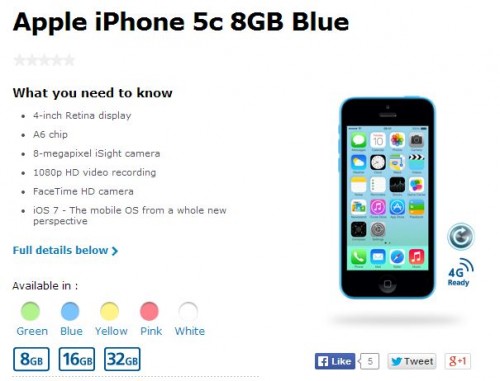 Apart from the O2 store, iPhone 5c with 8GB of memory appeared on the UK Apple Store, AppleInsider reports. Its price there is £429.
Tuesday's debut comes less than one day after a supposedly leaked internal email from O2 Germany first spurred rumors that an 8GB iPhone 5c would be released sometime this week. The lower capacity 5c has yet to make its way to the mobile operator's German website.
As you probably know, the demand for iPhone 5c as well as its sales are weaker that the company from Cupertino expected. The new cheaper version of the handset may improve the situation and make more people buy the colorful plastic device with Apple's logo on the back panel.

Leave a comment