Apple Opening A New Data Center in Silicon Valley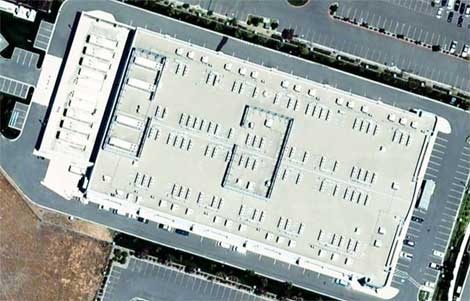 Apple is planning to open a new data center in Silicon Valley in the third quarter of 2011 to provide "additional IT capacity" to Apple's rumored new cloud services that include music, video, storage, and more. The new space is located in Santa Clara, California, and it's smaller than the massive data center Apple has been building in Maiden, North Carolina, throughout 2010 and 2011.
Apple is expanding its Internet infrastructure with a new data center in Silicon Valley, as it prepares to bring additional server and storage capacity online later this year. The new server space, housed in a third-party facility, will be smaller than the huge iDataCenter that Apple has built in North Carolina.
The wholesale data center space model might be convenient for Apple if they're looking to deploy a new facility quickly in the next few months, "as wholesale space can be delivered more rapidly than building a new data center."
DFT's Santa Clara site will be built in two phases, each with 18.2 megawatts of capacity. When it is completed, the building will span 360,000 square feet, with a total of 176,000 square feet of space on a 42-inch raised floor, which allows cooling capacity for high-density server installations.
It's not clear at this point how the new data center is going to be used and if Apple is already planning an expansion by ordering more space. In the past months, speculation had pegged Apple's data center plans to be focused on a major MobileMe revamp, dubbed iCloud, to be announced at the upcoming WWDC as part of the next version of iOS and Mac OS X Lion.

Leave a comment