Apple Patent Applications: fingerprint reducing display coating, antenna clip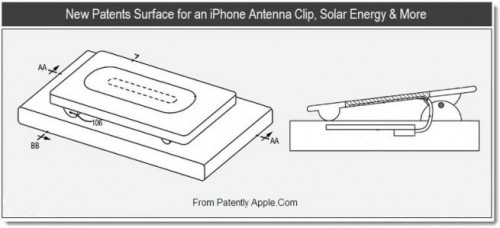 Several interesting patent applications filed by Apple have been summarized today by Patently Apple. Among many new applications recently published by the US Patent & Trademark Office the most interesting concern a new finger oil resistant coating, antenna clip for iPhone and usage of solar energy as a power source for portable devices.
The technology for reducing finger oils on touch display could find its way into iOS devices in the foreseeable future, because fingerprints still cause a major discomfort to users in conditions of bad lighting.
From the report:
"Apple states that to prevent the deposition of oils on an electronic device surface, an oleophobic ingredient could be bonded to the electronic device surface. The oleophobic ingredient could be provided as part of a raw liquid material in one or more concentrations. To avoid adverse reactions due to exposure to air, heat, or humidity, the raw liquid material can be placed in a bottle purged with an inert gas during the manufacturing process".
The image below shows an antenna fixed to a housing of a small device through an "attachment member". Patently Apple wrote that Apple states this invention could be implemented in iPod models, an audio/video recorder, a radio, a personal digital assistant, a tablet and a mobile telephone. The report also speculates that it might even be used in "iPhone-nano-like devices".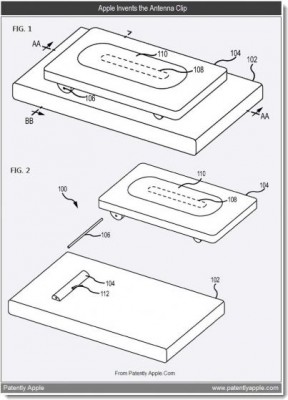 This is great that now users can buy thesis online.

Leave a comment