Apple releases iOS 5 for iPhone, iPad, iPod touch & Apple TV


Yesterday Apple released the long-awaited iOS 5 for the iPhone 4, iPhone 3GS, iPad 2, first-generation iPad, fourth-generation iPod touch, and third-generation iPod touch. An update is also available for the Apple TV, bringing wireless mirroring functionality over AirPlay. To update to the iOS 5 users should install iTunes 10.5 released on Tuesday. Noteworthy it is the last time when Apple provides their users with update with USB. All next updates will be available wirelessly, without the need to use a cable.
The iOS 5 pack includes more that 200 new features. The most noteworthy among them are the following:
Notification Center: which allows users to easily view and manage notifications in one place without interruption.
iMessage: a new messaging service that lets you easily send text messages, photos and videos between iOS devices even via Wi-Fi or 3G.
Newsstand: a new way to purchase newspapers and magazine subscriptions. That is also a new place in App Store just for newspaper and magazine subscriptions. "It's kind of like having the paper delivered to your front door. Only better." -  Apple says.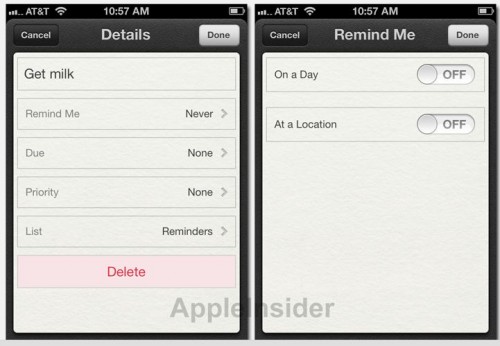 Reminders: lets you organize your life in to-do lists. For example, if you need to remember to buy milk, the location based application will get an alert as soon as you pull into the supermarket parking lot.
Safari: Safari Reader displays web articles sans ads or clutter so you can read without distractions. Reading List lets you save interesting articles.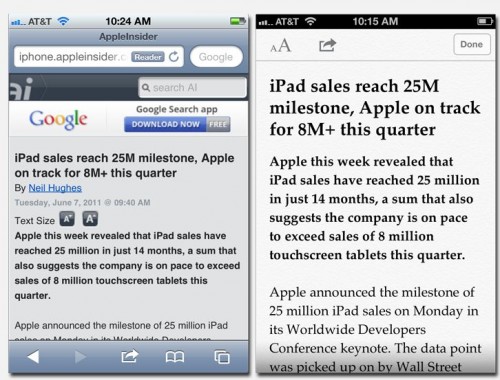 PC Free: you can activate and set up your device wirelessly, so, you do not need a computer to own an iPad, iPhone, or iPod touch.

Leave a comment, read comments [3]