Apple wins injunction against Samsung Galaxy Tab 10.1 in Australia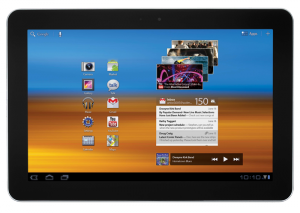 The Federal Court in Australia has issued a preliminary ban on sales of Samsung's Galaxy Tab 10.1 tablet in the country. The Justice believed that Apple had presented sufficient evidence conforming violation two of its touchscreen- and multitouch-related patents by Samsung. Previously the Korean company had agreed to delay launch of their new tablet in Australia, waiting for the Court's decision. Samsung even offered Apple a compromise deal that would allow the Galaxy Tab 10.1 to launch with minor concessions. But Apple was not accepted that offer.
In September Apple won the proceedings in Germany, where the Galaxy Tab 10.1' sales were also preliminary banned. The legal battle between the companies has grown increasingly fierce since it began in April of this year, when Apple accused Samsung of copying the look and feel of the iPhone and iPad. Apple reported that they had tried to solve the problem not suing to the Court, but negotiations were not successful.

Leave a comment