Apple reportedly rejecting apps that access UDIDs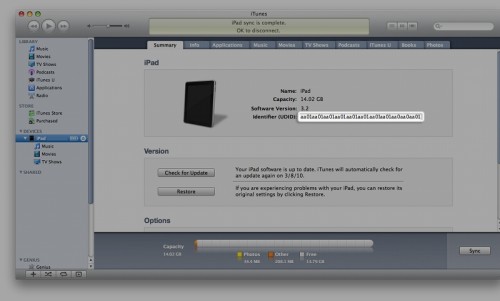 TechCrunch on Saturday reported that Apple has reportedly started rejecting apps which access UDIDs (A unique device identifier, is basically a serial number that a mobile network uses to identify mobile devices like the iPhone and iPad.)
In August 2011, Apple warned software makers that the company would be killing off UDID access with iOS 5, suggesting that developers begin work on app-specific tracking mechanisms. Removing the feature effectively ends OS-wide user tracking and forces developers to create their own proprietary opt-in identification systems.
Andy Yang, CEO of app marketing and monetization platform PlayHaven, also reported that a number of developers have seen their apps denied over the past week during Apple's review cycle.
"This is definitely happening," Yang said. "In the next month or two, this is going to have an impact on all ad networks and apps using advertising. Everybody's trying to make their own choices about what to use instead."
Media scrutiny of information gathering systems in iDevices began in April 2011, when it was learned that Apple's previous generation iOS 4 regularly logged location data from iPhones and iPads. In February, it was revealed that the Path social networking app was uploading users' address book data to its servers without permission. As a result, Apple promised to update its mobile OS to require user permission for apps to access certain data sets.

Leave a comment