Apple, Samsung drop 'impressive' number of patent claims against each other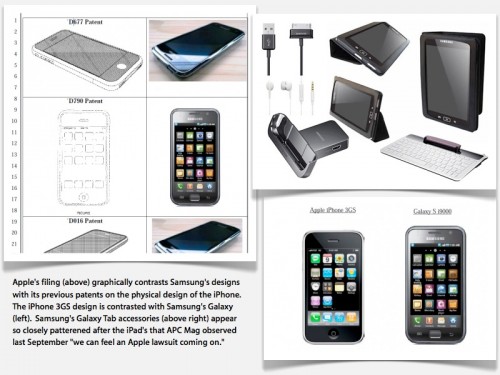 Apple and Samsung have greatly reduced the number of patent infringement claims against one another in their California lawsuit. Late on Monday, Apple made a filing in the suit that roughly cut the number of patent infringement, and five hours after Apple reduced the scope of its complaint, Samsung responded in kind, and offered to drop five of its 12 asserted patents.
But these actions were caused by the court order. The Judge Lucy Koh last week ordered the companies to cut down the number of claims they are making against each other. "I think that's cruel and unusual punishment to a jury, so I'm not willing to do it," Koh said of the multitude of patents and products included in the case. "If you're going to trial in July, this is not going to be acceptable".
Despite the fact that a significant number of claims were dropped from the case, Apple still feels Samsung has not been cooperative, and Samsung believes Apple's case is too big to go to trial this summer. Apple also continues to assert that Samsung has made "copycat products", while Samsung has contended that its devices are "innovative, independently developed technologies."
"Between these two companies here, there can be no doubt about who's copied from whom, just like there can be no doubt about who singlehandedly revolutionized an industry," the report said. "The only question left to be answered is about scope: which of the asserted rights are both valid and infringed?"

Leave a comment