Apple rockets up Fortune 500 list, still trails HP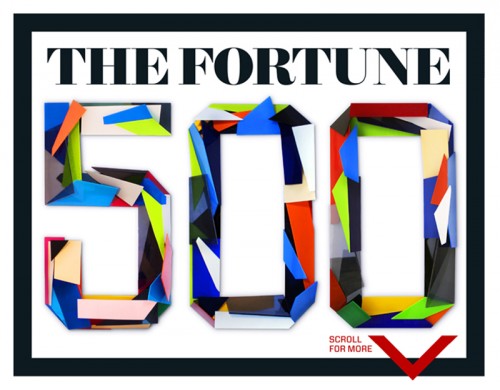 Fortune has recently published its annual ratings of the 500 largest corporations in America and placed Apple on the 17th place. That means that the company managed to leap 18 spots from the last year 35th place.
According to Fortune, the iPhone maker's performance in the "Computers, Office Equipment" industry was topped only by Hewlett-Packard, which finished 10th overall. HP's revenue totaled over $127 billion compared to Apple's $108 billion, however the percent of change from 2010 was a stark contrast between the two companies which grew 1 percent and 66 percent, respectively. Apple's profit skyrocketed to nearly $26 billion representing an 85 percent change from 2010, while HP saw negative growth of 19 percent with a little over $7 billion in profits.
When evaluating strictly on profit, Apple's earnings gave it a third place finish overall, outdone by Chevron's $26.8 billion and list-leader Exxon Mobil's $41 billion on revenue of almost $453 billion. The Cupertino, Calif., company placed 7th, 4th and 2nd in revenue growth over the past year, 5 years and 10 years, respectively.
Apple's success is driven by the company's iPhone that is making headway in enterprise and cited certain U.S. government agencies that are also making the switch to iOS. As for the second quarter of the financial 2012, almost all of the company's product lines saw positive growth during the quarter led by 35.1 million iPhones sales, 11.8 million iPads and 4 million Macs. iPods sales declined 15 percent from the year ago quarter with 7.7 million sold.
Over the past five years Apple has become the world's largest company by market cap, a leader in the smartphone market and one of the top PC vendors worldwide.

Leave a comment