Apple stores to participate in World AIDS Day by promoting (RED) products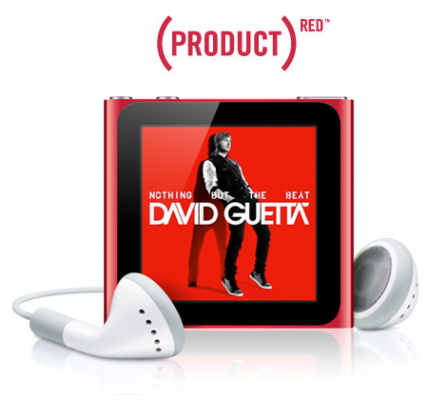 Apple retail stores are taking part in World AIDS Day today, on December 1. The company is drawing attention to its (RED) products, which raise money to fight AIDS in Africa. ifoAppleStore reports that a "select group of Specialists will be wearing and promoting the (RED) iPod nano" to mark the day set for international AIDS awareness.
Apple sells 8GB and 16GB (RED) iPod nano models for the same price as other models, but a part of money that Apple will receive this day, will be donated to the Global Fund in order to fight AIDS in Africa. The company also offers a (RED) leather iPad Smart Cover, Special Edition (RED) Beats by Dr. Dre Solo HD Headphones, as well as a (RED) iTunes gift card. Managers also have to use the (RED) Smart Covers for iPads during this day.
The idea of this (RED) project belongs to U2 lead singer Bono and Bobby Shriver. Apple has been the largest contributor to the Global Fund to Fight AIDS.
"This is serious and significant," Bono wrote. "And Apple's involvement has encouraged other companies to step up."

Leave a comment