Apple to Produce New MacBook with 2 Displays Soon?

Apple may soon start working on a brand new MacBook. This laptop is expected to get a two-sided display with the touch input means on the lid, moreover, one of the screens will serve as a solar power supply. And what's most important about such form factor is that it is patented.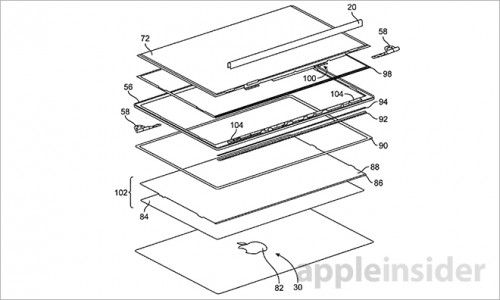 As noted by AppleInsider,
Apple's U.S. Patent No. 8,638,549 for an "Electronic device display module" describes a two-sided glass laptop display housing which carries the usual screen on its front face. On the rear, however, the module holds photovoltaic cells for solar charging, a secondary display and sensors for touch input.
According to the patent, the new MacBook's display may be manufactured out of variety of materials, such as ceramic, metal, fiber composites and, of course, glass.
The patent was first filed in 2010. Adam T. Garelli, Dinesh C. Mathew, Thomas W. Wilson, Jr., Keith J. Hendren, Peteris K. Augenbergs, Brett W. Degner, Bradley J. Hamel, Michael A. Damlanakis and Patrick Kessler are listed as the authors of the invention.

Leave a comment