Apple TV Set To Include Motion Sensing Technology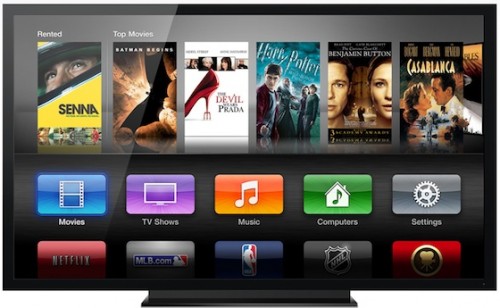 Аnalyst from Topeka Capital Markets Brian White has published a new report, where he addresses some of his expectations for the product based on a recent visit to Computex trade show in Taiwan and talks with some supply chain companies.
White believes that the future television set will support several methods of interaction, including motion detection technology, maybe similar to technology found in Microsoft Kinect products.
"Regarding Apple TV, the data points during our trip indicate the Company will use a special type of motion detection technology on future full blown Apple TV that we expect to be unveiled within the next couple of quarters, rather than touch technology. Also, our contacts indicate a unique remote control with a touch panel form factor that looks similar to the iPad would be used to control the device".
White doesn't mention Siri integration in the future TV set, but many observers believe that Apple will also use voice recognition and natural language processing technologies to offer users better viewing experience.
Finally, in the research note White also outlines his belief that Apple plans to release a smaller "iPad mini" along with the next-generation iPhone in a September of this year.

Leave a comment