Apple Unveiled its New Subscriptions For iOS App Store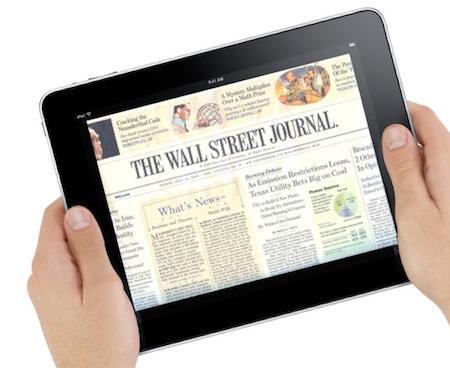 Yesterday Apple has unveiled its new App Store subscription service, which allows publishers to offer recurring billing.
When The Daily was presented last month, the same digital billing service was launched along with it, but then Eddy Cue, who is an Apple's iTunes chief, said that more details on the subscription service will be revealed in the near future, and that is finally happened.

So now all the subscriptions in the App Store will be sold with the same App Store billing system that is used for purchasing billions of apps and In-App Purchases. Publishers of content-based apps for iOS, such as magazines, newspapers, music and video apps, now can set the length of subscription (yearly, bi-yearly, quarterly, bi-monthly, monthly or weekly) and price.
You can pick the length of subscription in one click and then will be charged accordingly. After that all of your subscriptions may be reviewed and managed from your personal account page. There you can also cancel the automatic renewal of already purchased subscriptions.
All the payments are being processed by Apple through the new recurring billing option, but conditions are the same - the company still keeps the same 30% share from every transaction. Steve Jobs explained such an approach.
"Our philosophy is simple — when Apple brings a new subscriber to the app, Apple earns a 30 percent share; when the publisher brings an existing or new subscriber to the app, the publisher keeps 100 percent and Apple earns nothing. All we require is that, if a publisher is making a subscription offer outside of the app, the same (or better) offer be made inside the app, so that customers can easily subscribe with one-click right in the app."
Such comments obviously show that Jobs intended to calm down some publishers who earlier said they feel themselves "betrayed" by Apple and its iOS subscription service. As you may remember, recently the company enforced a rule which made publishers to offer additional content within the app, but not outside it, for example, on their own external Web-based storefronts. That means that publishers now cannot provide any external links that may lead to purchasing content outside of the app.
Besides that, Apple revealed that publishers can use different methods in order to acquire more digital subscribers. For instance, they may sell digital subscriptions wherever they want or provide free access to its existing subscribers. But in order to do that they should provide their own authentication process in the app for those, who have signed up somewhere else, as Apple isn't involved in those transactions and thus doesn't have any revenue. And, as it was cited earlier, publishers should have the same or cheaper offer implemented inside of their apps to simplify the process of subscription.
Apple said that the key feature of all transactions in the App Store is protecting customer privacy. So when customers will purchase a subscription through the App Store, they will be asked to provide name, email address and zip code to the publisher. Such information will be governed only by the publisher's privacy policy, not Apple's.
In general, Jobs was positive about the company's new service:
"We believe that this innovative subscription service will provide publishers with a brand new opportunity to expand digital access to their content onto the iPad, iPod touch and iPhone, delighting both new and existing subscribers."

Leave a comment