New Evidence of MacBook Pros To Be Released In Early March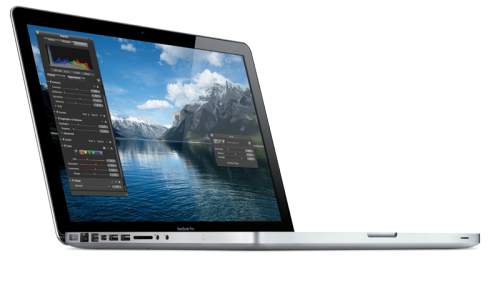 According to AppleInsider, which in turn cited a person familiar with the matter, Apple will introduce its new MacBook Pro lineup in the next two weeks. Such a delay is caused by the design flaw in Intel's Sandy Bridge processors used in the new laptops.
This information supports previous rumor by Danish blog KennethLund.dk, which on Tuesday identified that March, 1st is the release date for new MacBooks. Though both reports point on Wednesday, history shows Apple may slightly move the date of product launch due to unexpected anomalies in the company's supply chain or manufacturing.

Besides that, AppleInsider revealed that new Intel processors will not be the only highlight in the next-gen MacBooks. Other enhancements will possibly include unibody chassis design and maybe something else, and it is obvious that Apple is going to further improve such features as standard SSD drives, slimmer enclosures, instant-on and the absence of optical drives.
The publication also reveals that currently MacBook Airs are so good that they're now selling in volumes approximately half that of MacBook Pros, though they appeared on the market less than six months ago.
As you may remember, Intel has recently found a design flaw in some (not all) of Sandy Bridge chipsets (aka "Cougar Point"), which caused the performance of SATA ports numbered 2 through 5 to sometimes degrade in extreme conditions. Such an issue was found both in desktop and mobile processors with Sandy Bridge Technology and eventually led to an immaterial impact on the next-gen MacBook Pros. So Apple, obviously, decided to take two weeks delay to get rid of that design flaw.
Intel has also recently reported that it resumed shipment of those chipsets with Sandy Bridge configurations that were not affected by the design error. The new version of chipset with fixed SATA ports 2 through 5 will reportedly begin shipping in mid-February.
The last hardware update of the MacBook Pro lineup was in April 2010. The devices were equipped with Intel's first-gen Core i5 and Core i7 processors.

Leave a comment