Apple Will Offer Adapter For 19-Pin Dock Connector In iPhone 5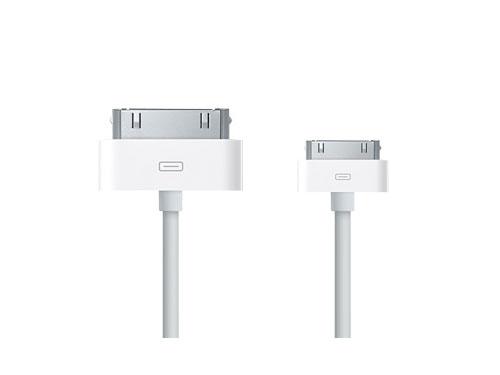 With Reuters confirming rumors that the next generation iPhone will have a 19-pin dock connecter, it becomes interesting what will happen with accessories designed for current 30-pin version that has been used since 2003.
iMore, which first reported about the smaller dock connector in February, now reports, citing its sources, that Apple will offer an adapter for accessories, which take advantage of the current 30-pin connector. It is unknown yet if the adapter will come with the iPhone 5 in the box or will Apple sell it separately.
iMore notes that some accessories will be impossible to use with the adapter due to their sizes or shape, but many accessories that doesn't require tight contact will continue to work using the new adapter.
While Apple is not afraid of abandoning legacy standards in favor of new designs or standards, it has sometimes has provided adapters to ease such a transition. The latest example is a separate adapter available for $9.99 that allows using older MagSafe power supplies with the MagSafe 2 power connector included in the new Retina MacBook Pro and MacBook Air.

Leave a comment