Apple Will Sell More iPads Than Macs Overseas in June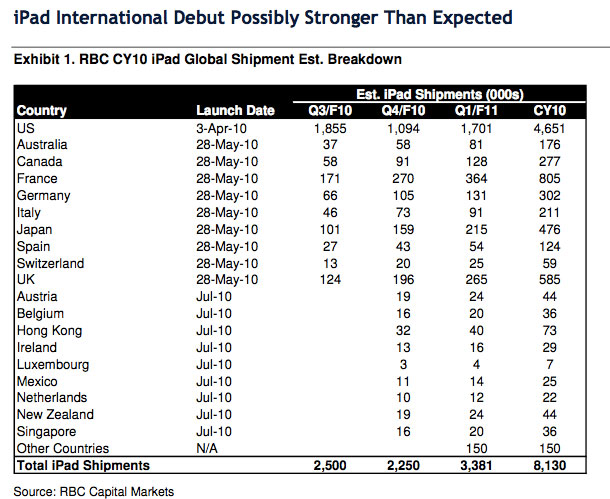 RBC Capital Markets analyst Mike Abramsky believes that approximately 600-700 thousands of iPads will be sold in June overseas. If he's right then the iPad will definitely become more popular that Mac as only 500,000 Macs will be reportedly sold in June.

"Industry contact feedback and previously published surveys point to strong international demand, supported by media reports of long lineups at Apple stores, and strong demand for iPads. iPads appear to be stocked out already at some stores and resellers, particularly in countries like Japan, Australia, and U.K. Online availability has been further delayed, to a vague 'June,' from June 7 (prior to which was May 28)."
Mike also noted those nine countries that already sell iPad make 50% of international market for Apple, other 78 countries where iPhone is available are still awaiting for the device.
Last week Abramsky reported that 200,000 iPads are being sold every week in the USA, which is twice more than weekly sales of Macs. He believes Apple will sell 8,1 million iPads in 2010 as supply problems are currently being sold and the company  starts to meet the demand.

Leave a comment