Apple WWDC 2012 will start June 11 - tickets sold out in 2 hours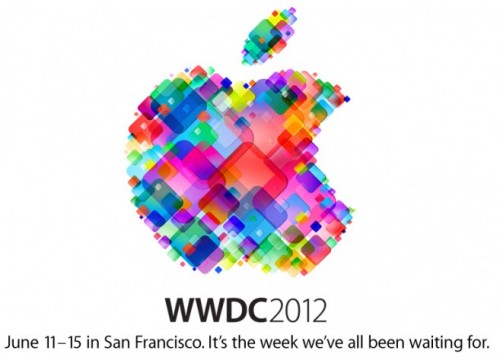 Apple announced that it will hold its annual Worldwide Developers Conference (WWDC) June 11 through June 15 at San Francisco's Moscone West. Tickets were sold out in just two hours ($1,599 each).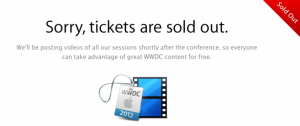 At this year's five-day conference, developers will learn about the future of iOS and OS X, allowing them to build incredible new apps. WWDC will also feature more than 100 technical sessions presented by Apple engineers as well as the popular Apple Design Awards, a showcase of the most outstanding apps from the past year.
Activities at Apple's WWDC 2012 include:
more than 100 technical sessions presented by Apple engineers on a wide range of technology-specific topics for developing, deploying and integrating the latest iOS and OS X technologies;
100 hands-on labs staffed by more than 1,000 Apple engineers providing developers with code-level assistance, insight into optimal development techniques and guidance on how they can make the most of iOS and OS X technologies in their apps;
the opportunity to connect with thousands of fellow iOS and OS X developers from around the world—last year more than 60 countries were represented;
engaging and inspirational lunchtime sessions with leading minds and influencers from the worlds of technology, science and entertainment; and

Leave a comment