Apple's new mini Dock Connector to feature 9-pin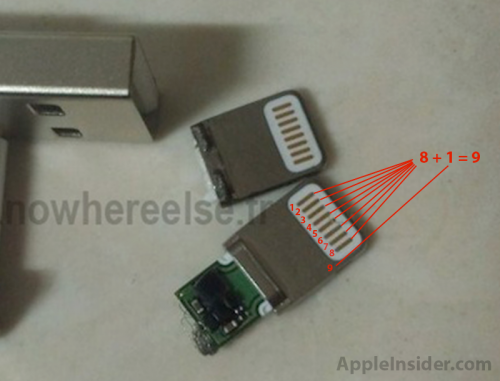 A mini Dock Connector expected to be introduced alongside Apple's so-called iPhone 5 next month will spot 9 official points of contact and takes design cues from the company's patented MagSafe adapters. According to people familiar with the matter, new mini Dock Connector will deliver enhancements in I/O connectivity in addition to comprising roughly 60% less real estate and orientation independence when plugged into any one of Apple's future iOS devices.
They say the 8 gold contacts seen on one side of the male plug in recently leaked photos of the connector are simply repeated on the flip side. They're reportedly joined by the surrounding aluminum-colored metal shell of the connector, which will similarly serve as a functional contact, bringing the total number of pins to 9. "The beauty of this connector is that it no longer matters which side is up when you insert it into the phone," one of those people explained. "It's like MagSafe on the [MacBook] - every orientation is the correct one."
For the recent weeks, we have already read various reports that included claims of 8, 16, and even 19 functional pins in the new connector. The company's new Dock Connector will help facilitate slimmer, more compact handheld designs that consumers can quickly plug in and charge without the hassle of having to orient the plug in the correct direction when attaching a cable.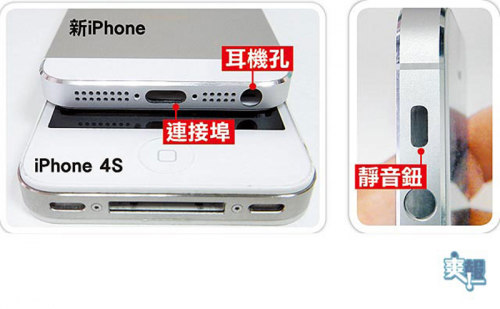 Leave a comment