Apple's New Patents Describe Various Aspects Of Thunderbolt Technology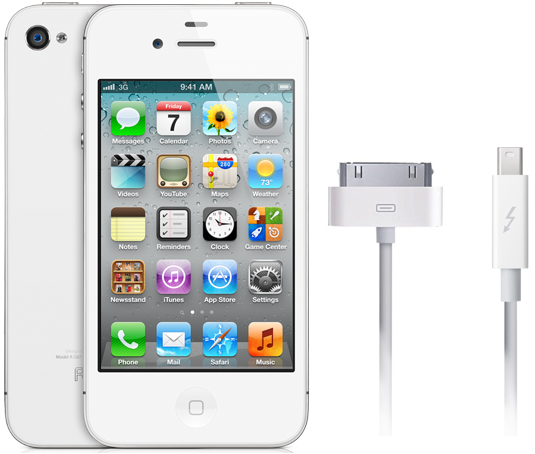 United States Patent and Trademark Office published a series of patents (via PatentlyApple) suggesting that Apple is attemting to possess as many Thunderbolt related patents and trademarks as possible despite the widespread impression that technology is a result of collaboration between Apple and Intel.
Perhaps the most interesting aspect of these patents is the possibility that Apple may implement Thunderbolt technology in iOS devices. One of the patents states:
"a connection may be provided between a portable media player and a display, a computer and a portable media player, or between other types of devices".
Thunderbolt support in iOS devices would provide faster data transfer and recharging. It is not clear from the patents' descriptions whether an iOS device would be used as a host machine for Thunderbolt, like Macbook, or just as a supported peripheral.
Apple is already working on 30-pin connectors that could support Thunderbolt-like connections. In April 2011 PatentlyApple reported on a patent originally filed in 2009, which shows that Apple is developing a hybrid connector to bring support for dual-lane Display Port (same as Thunderbolt) to iOS devices.

Leave a comment