Apple's television set could be called "iPanel"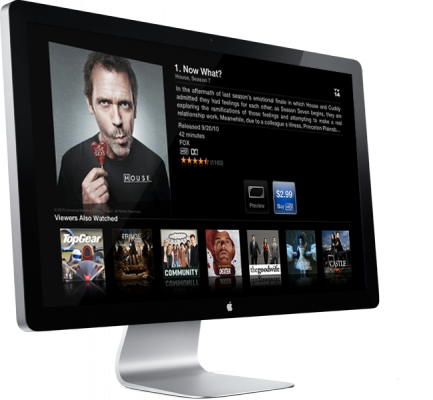 Analyst Peter Misek with Jefferies said he has "enough confidence" that the Apple's anticipated television set will be launching in the fourth quarter of calendar 2012 and will be "far more than a TV".
He said the name "iPanel" would be better for the product than "iTV," as the term TV gives a limited impression of what the rumored device will be able to do.

"It is a display, gaming center, media hub, computer, home automator, etc.," Misek said in justifying the "iPanel" name. "Also, Apple would likely have difficulty getting naming rights from the UK TV network ITV."
Beyond the "iPanel" name, Misek believes the Apple television will have a $1,250 average selling price and 30 percent gross margins. He also believes that Apple will sell an additional iPad or iPhone per television set as part of the company's "halo effect," in which customers frequently buy into the Apple ecosystem and purchase more of the company's products.
Misek has proven his predictions by three key points. First, the newly announced $800 million agreement between Foxconn and Sharp; second, specialty components for an Apple television have begun to ship to the company's suppliers, according to the sources from Chins; and, finally, Apple is doubling the size of its massive North Carolina data center.

Leave a comment