Apple Releases Its Second Java Update For OS X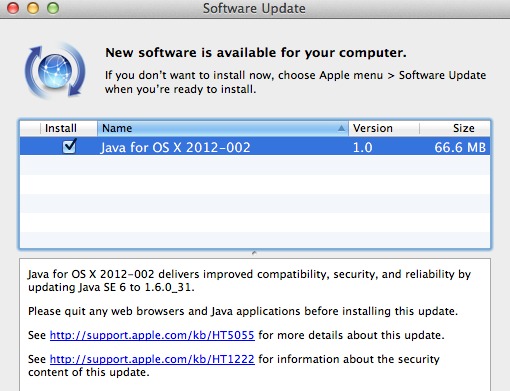 Apple has released its second Java security update for OS X in two days. The first update closed Flashbaсk vulnerability that has affected 600,000 Macs.
Yesterday's 2012-001 Java update patched the security vulnerability in Java 1.6.0_29, but it is unclear yet what the new Java for OS X 2012-002 update fixes. The update links to the same KB article as update 2012-001.
Last year Apple released a security update for OS X that automatically detect and remove variants of Mac Defender malware from OS X. It remains unclear if the infected Macs can be fixed through the internal security mechanisms in OS X.

Leave a comment