AT&T Prohibited Taking Vacations In June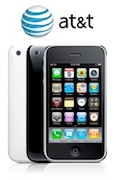 Multiple sources from AT&T told Boy Genius Report resource that their company has prohibited taking vacation in June for all of its employees. It is obvious that such an order indicates the launch of iPhone will be in June.
"Same story as last year and the year before, but we've confirmed with multiple AT&T sources that the carrier has now put a block on employees taking vacations in June. The only time AT&T does a straight block like this is for iPhone launches."
Last years Apple showed new versions of iPhone at Worldwide Developers Conference in San Francisco. Few weeks later the device was selling in the U.S. This time the date for WWDC has still to be announced, but a number of rumors and hints points that event will be in late June, so we may expect a short interval of time between device introduction and its shipping date.

Leave a comment