Behind the Deal for Apple's North Carolina Data Center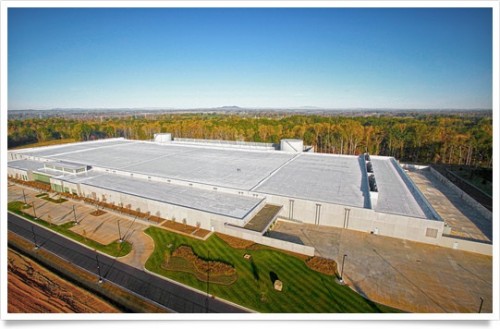 GigaOM reports that Apple was initially interested in building its data center within an abandoned textile mill in the area, but then the company decided that the building would be too small for its needs.
Economic development officials in Catawba County, and a data center development group, had been talking with Apple for months to get the company interested in setting up its data center in town. Then the developer spent months making sure that an abandoned mill building — a remnant of the region's days as a vibrant textile manufacturing area — would be ready to house the new facility.
But as Apple executives got closer to making a decision, they suddenly decided that the building was just too small. It looked like Apple was going to have to go elsewhere for its massive 500,000 square-foot iCloud data center.
Apple has since announced plans for another large data center in Prineville, Oregon, where it has reportedly already begun building small-scale data facilities in modular buildings.

Leave a comment