BlueBoard: Tweak that Lets You Add Blue Keyboard to iPhone or iPad

A new tweak has recently appeared on Cydia. It is called BlueBoard and it lets you add a blue keyboard to your iPhone or iPad. The tweak is rather simple, so it won't be difficult for you to install and set it. BlueBoard can be enabled, disabled or customized via Settings menu of your iOS device.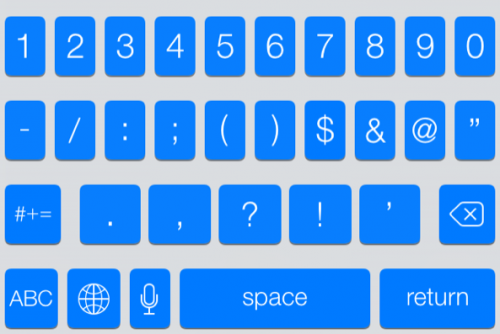 If you're interested in my opinion, I must say that the blue keyboard looks just awesome.
And here's what iDownloadBlog writes about the tweak:
BlueBoard is a recently released tweak that does just as its name implies—it allows you to add a blue tinted keyboard to iOS. As with most tweaks of this sort, BlueBoard doesn't rely on WinterBoard or any other outside theming systems to work.
BlueBoard is available on BigBoss repo. What is important about this tweak is that it is absolutely free, so if you want to change the look of your iPhone or iPad, you may do this right now.

Leave a comment