Just as we expected, Apple on Wednesday released iOS 9 to public worldwide. If you have a compatible iPhone, iPad or iPod touch, the update should be available in the Settings app under General - Software Update or once you connect your device to iTunes. It should be noted, however, that Apple servers are currently overloaded, so if you don't see any available updates, you should wait for a while.

Leave a comment

Last Wednesday, Apple officially announced new iPad mini 4. The device is already available for purchase in the United States and a number of other countries. Although during the media event Apple did not point out the specs of the tablet, the benchmarks that appeared on the Internet yesterday prove that the fourth-generation iPad mini can boast of 1.5GHz Apple A8 processor and 2GB of RAM. The report revealing such specs was shared by ArsTechnica reporters.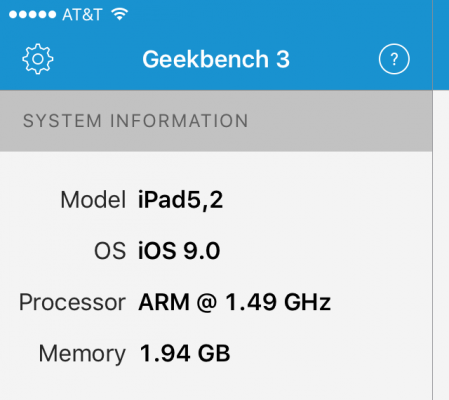 Leave a comment

As was announced at the last week's media event devoted to new iPhones and iPads, the long-awaited iOS 9 will become available for public on September 16th. Several hours before the release of iOS 9, iOS 8 adoption rate has reached 87%. The data comes directly from Apple, it was gathered on September 14th with the help of special App Store mechanism. We can believe what we see.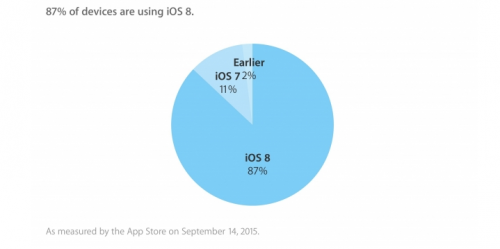 Leave a comment

According to the latest report from reliable insiders, Apple has recently assigned Taiwan Semiconductor Manufacturing Company (TSMC) as the main supplier of the A10 chip, which is expected to be used in the iPhone 7 that will come in 2016. The rumor comes from a rather reliable Asian newspaper China Times, so it's rather trustworthy. As noted by the same sources, the next-generation iPhone processor will be built using a 16-nanometer technology and InFO architecture. The production of the chip will reportedly start next year in March.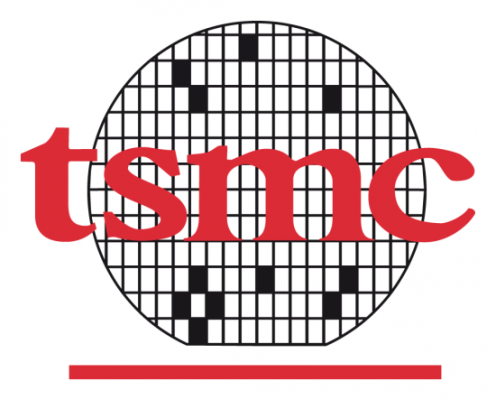 Leave a comment

According to the latest report citing Apple's supply chain sources, the iPhone 6s Plus is currently constrained because of faulty backlight modules. As noted by usually-reliable KGI Securities analyst Ming-Chi Kuo, Japanese supplier Minebea has faced some manufacturing difficulties resulting in limited supply of the new handset. To resolve the problem, Apple is reportedly transferring orders to another supplier called Radiant, that is expected to see a 70-80% increase in orders in September. It appears that Radiant is more experienced in the production of backlight modules for large-screen devices.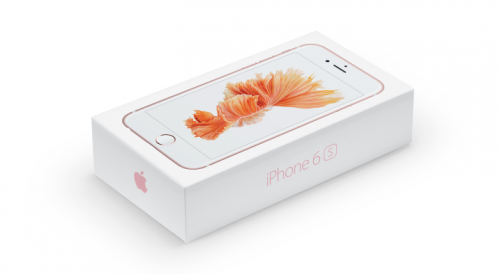 Leave a comment

Apple's iPhone 6s is reportedly 11% heavier than the iPhone 6, sources claim. Even though Apple is using a lighter and stronger 7000 series aluminum, because of the new 3D Touch display the weight of the device increased a bit. The display of the iPhone 6 weighs 12g and the new iPhone 6s display that features support of 3D Touch technology weighs 29g. The weight of the iPhone 6s Plus display has increased from 19g to 40g.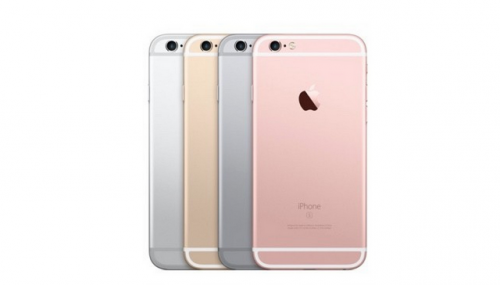 Leave a comment

Looks like the iPhone 6s and iPhone 6s Plus sales will beat the last-year's record 10 million launch weekend sales. Apple has just acknowledged that the customer response turned out to be high at the start of sales and that the pre-orders were incredibly strong in the countries of the first wave of launch.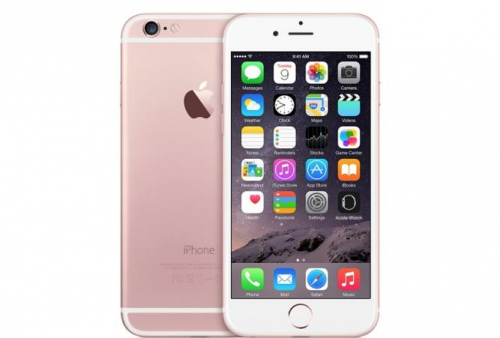 Leave a comment

A well-known iOS developer Hamza Sood has recently discovered that the iPhone 6s and iPhone 6s Plus both have 2GB of RAM. This seems to be truth as the references pointing to the increase in RAM have been found in Apple's development tool called Xcode. The rumors about larger amount of RAM inside the iPhone 6s and iPhone 6s Plus have been circulating on the Internet for a couple of months and looks like now they are finally officially confirmed. Hamza Sood is quite a reliable insider, so we can believe what he has revealed.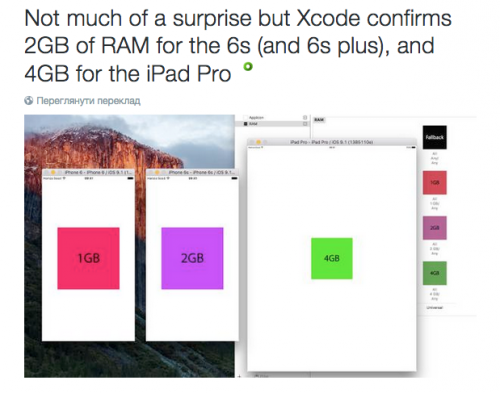 Leave a comment

It is Sunday today, which means it's time for us to discuss the most interesting posts of the last seven days. Well, keeping in mind that Apple unveiled the long-awaited 4.7-inch iPhone 6s, 5.5-inch iPhone 6s Plus as well as the 7.9-inch iPad mini and 12.9-inch iPad Pro on Wednesday, it is no secret that most of the articles this week deal with these particular devices and their tech specs.


Leave a comment

At the most-recent media event devoted to new iPhone 6s and iPhone 6s Plus, Apple also unveiled a completely new device called the iPad Pro. We've already told you about the specs of the 12.9-inch tablet and showed you a bunch of photos depicting the device. Today it is time to demonstrate some exclusive hands on videos with the larger-screen tablet. We've gathered the most interesting of them and created a separate dedicated post.

Leave a comment

Even though Apple has patched a number of vulnerabilities used for untethered jailbreak of iOS 8.4, looks like there's still a lot of work to be done about the security of iOS 9 that is expected to be released to public next week. As shown in the video that has been posted by a well-known hacker nicknamed iH8sn0w, iOS 9 is jailbreakable. The developer and author of such tools as sn0wbreeze and iFaith has perfectly demonstrated his jailbreak, which means we may soon see a new tool for hacking iOS 9. The video proving the aforementioned rumor is available below.

Leave a comment

As it was already mentioned on our website, on September 9th Apple announced the long-awaited iPhone 6s and iPhone 6s Plus. Both devices feature better hardware and several great new features, for example, Live Photos, and in general are handsets worth spending money on. Below you may take a look at several first hands on videos giving us a closer look at the devices.

Leave a comment

According to the latest report from usually-reliable DigiTimes reporters, Apple has recently started the production of the new 21-inch iMac featuring new 4K Retina display with a resolution of amazing 4096 x 2304 pixels. As noted by the Taiwan-based Apple suppliers, the shipments may be equal to about 1.4-1.5 million iMac units in this quarter.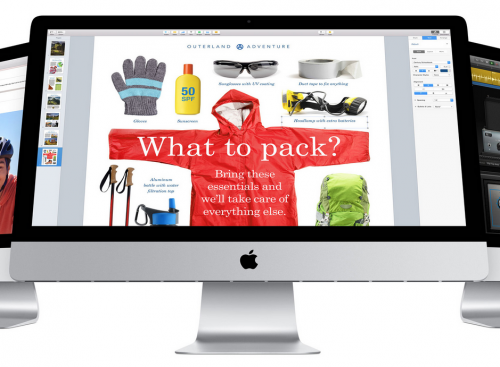 Leave a comment

A couple of weeks ago, a rumor appeared on the Internet that suggested that the iPhone 6s will get a smaller battery size and capacity than the iPhone 6. The rumor was accidentally proven by Apple in the iPhone 6s Introduction Video. Attentive users managed to see that the battery has a capacity of 1715mAh, which is noticeably lower than the capacity of the battery found in the iPhone 6 (1810mAh).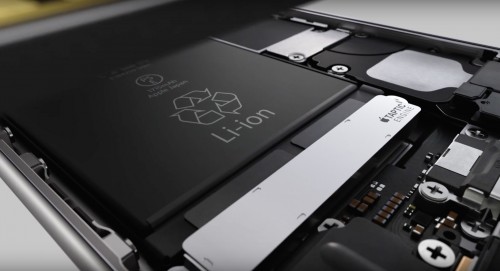 Leave a comment

Apple has introduced a new feature to the iPhone 6s called 'Live Photos'. Watch the video below to get a feel for how Live Photos work on the iPhone.
Live Photos are a new way to bring still photos to life. They capture the moments—including motion and sound—just before and after your picture, turning those instants into living memories. Relive them anytime simply by pressing anywhere on the photo.

Leave a comment