Apple Releases iOS 10.3.3 and macOS Sierra 10.12.6 Beta 2

Apple has released iOS 10.3.3 beta 2 and macOS Sierra 10.12.6 beta 2 to developers and public testers. The updates contain a minor changes and improvements for compatible devices as well as bug fixes.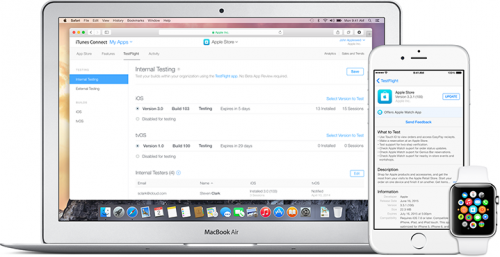 The second beta of iOS 10.3.3 has a build number 14G5037b. Apple has fixed several bugs and improved the stability and performance of the operating system. Apart from that, there's a new wallpaper for the 12.9-inch iPad Pro.
As for macOS Sierra 10.12.6 beta 2, it contains stability, compatibility, and security enhancements for compatible Mac computers. Apple didn't specify if one can find any new features in the update.
If you have a developer account or if you're a member of Apple's Beta Software Program, you can download and install the latest betas of iOS and macOS right now. Before installing the software, make sure you have a backup copy of all important files.
At the WWDC conference, Apple will unveil new versions of iOS and macOS Sierra. Soon after the event, the company will make first public betas available for developers.

Leave a comment