Bloomberg: Siri Speaker Enters Production

Apple has already started the production of the Siri-based smart speaker and plans to unveil the device at the upcoming WWDC conference, reports Bloomberg. Still, people familiar with the matter say that the device will hit the stores only later in the year. Apple suppliers aren't ready to produce enough Siri Speakers to catch up with the demand before in June.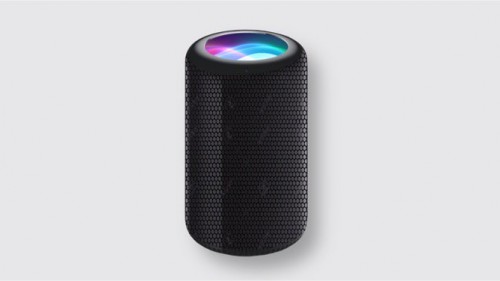 The device will compete with Amazon Echo and Google Home, however, it will be different from these gadgets. The smart speaker will support a virtual surround sound technology and be deeply integrated into Apple's ecosystem. The device will entertain and assist the user and work as a hub for HomeKit appliances.
The design of the Siri-based home assistant is unknown. Some say it will resemble the 2013 Mac Pro, but Apple hasn't yet confirmed or denied these rumors. As for the features, the devices will support Siri and AirPlay and work on a variant of iOS.
Apple's WWDC conference kicks off June 5. The company will unveil new versions of iOS, macOS, watchOS, and tvOS as well as new MacBooks with updated Kaby Lake processors.
[via Bloomberg]

Leave a comment